Guidelines on the entry of Temporary Visitors to the Philippines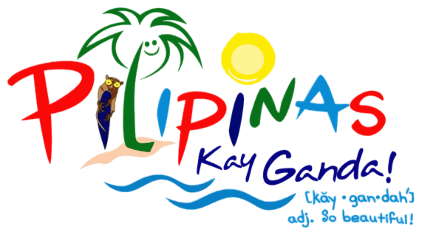 IMPORTANT REMINDER: In view of the current health crisis, applications are strictly by appointment, please book an appointment through the Visa Section's appointment portal

Nationals from countries listed below who are traveling to the Philippines for business and tourism purposes are allowed to enter the Philippines without visas for a stay not exceeding thirty (30) days, provided they hold valid tickets for their return journey to port of origin or next port of destination and their passports valid for a period of at least six (6) months beyond the contemplated period of stay. However, Immigration Officers at ports of entry may exercise their discretion to admit holders of passports valid for at least sixty (60) days beyond the intended period of stay. Check if your passport will require a visa for entry to the Philippines by selecting the country that issued your passport:
Further inquiries may be addressed to the Visa Section through email at visa@philembassy.gr
Nationals who are subjects of deportation/blacklist orders of the Department and the Bureau of Immigration shall not be admitted to the Philippines. Further inquiries may be addressed to the Visa Division (Telephone numbers: 834-4854, 834-3707, and 834-4810), Department of Foreign Affairs, 2330 Roxas Boulevard, Pasay City or to any Philippine Embassy or Consulate abroad.
9A Visa - Tourist/Business
Duly accomplished visa application form
Passport with validity of not less than six (6) months from the scheduled departure from the Philippines and a photocopy of the passport's data page
One colored photograph (passport size)
Flight itinerary/tentative booking
Proof of Financial Capacity- Certificate of Employment showing the monthly salary, Certificate from the bank or Bank Statement, Tax declaration - all with English translation
Other documents, as may be required
FEE: € 27.00 for single entry
9C Visa - Individual Seafarer
Tourist / Business
(9A - Visa)
Submit application via email with one clear copy each of the documentary requirements listed to visa@philembassy.gr for assessment Application must be done at least seven (7) working days before departure
The Visa Section assesses the completeness of the emailed submission
Once the emailed documents are determined to be complete and in order, the applicant is instructed to upload the requirements at visa.gov.ph
The visa officer will set an appointment
Applicant will proceed to the Embassy for payment and pick-up
Individual Seafarer - Crew List
(9e and 9c - Visa)
Submit application via email with one clear copy each of the documentary requirements listed to visa@philembassy.gr for assessment Application must be done at least seven (7) working days before departure
The Visa Section assesses the completeness of the emailed submission
The visa officer will set an appointment once the emailed documents are determined to be complete and in order
Applicant will proceed to the Embassy for submission of original documents and payment
Applicant will pick-up the passport at the designated time and day